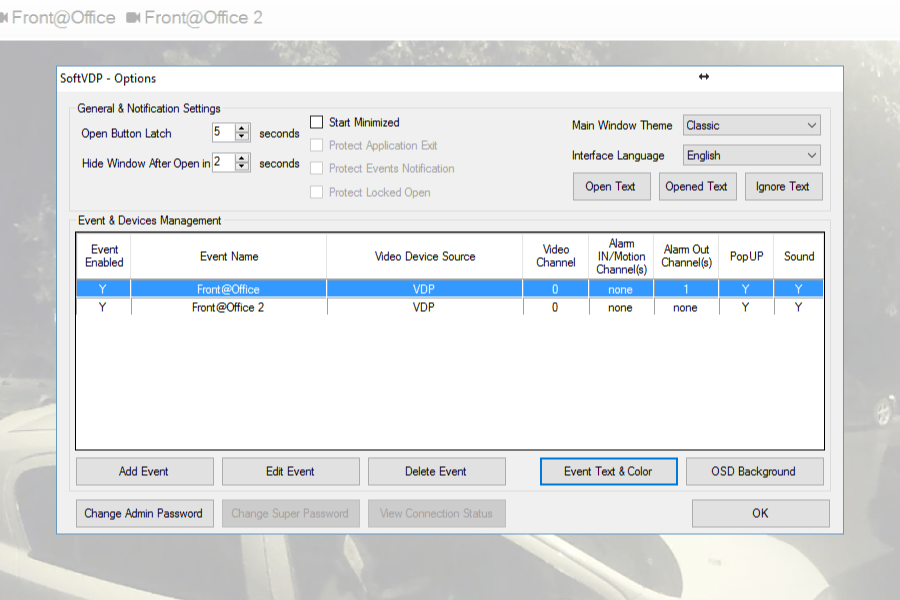 ---
Our in-house software development team have released a multi-device solution (DAHUA Compatible) that?makes full use of Alarm INPUT-OUTPUTS of IPCameras, DVRs, HCVRs, NVRs etc.
Some of the features are:
simple, clean interface (touch-screen compatible)
compatible with Windows versions
completely remote, over IP
multi-device (preview, input, output)
notifications triggered by Motion Detection or Alarm Inputs (multiple inputs per event)
sound/popup notifications
full customization
support for multiple outputs
engineer-mode for simple, on-site debugging
password protection
simultaneous multiple configurations (INPUT-PREVIEW-OUTPUT)
multilanguage
---
Here are a few screenshots for reference: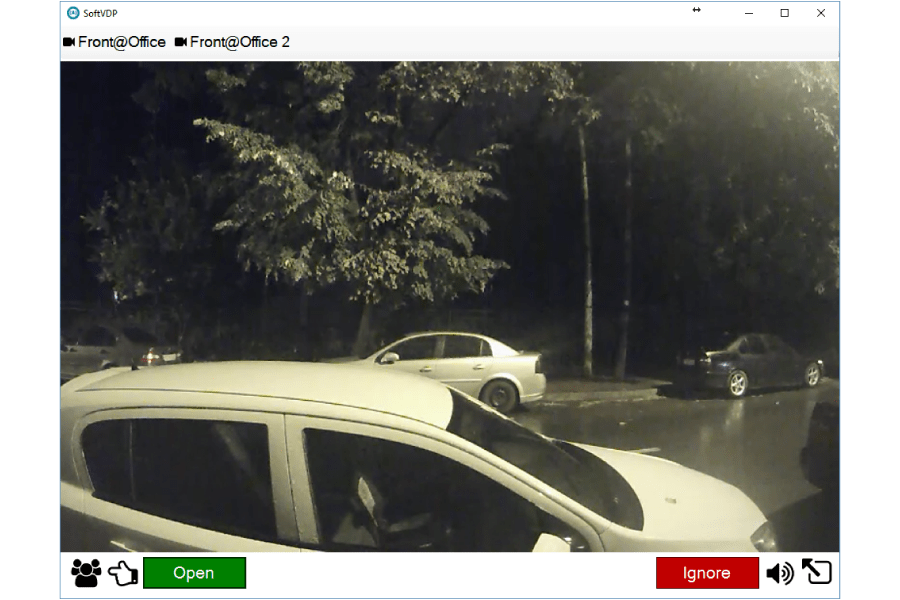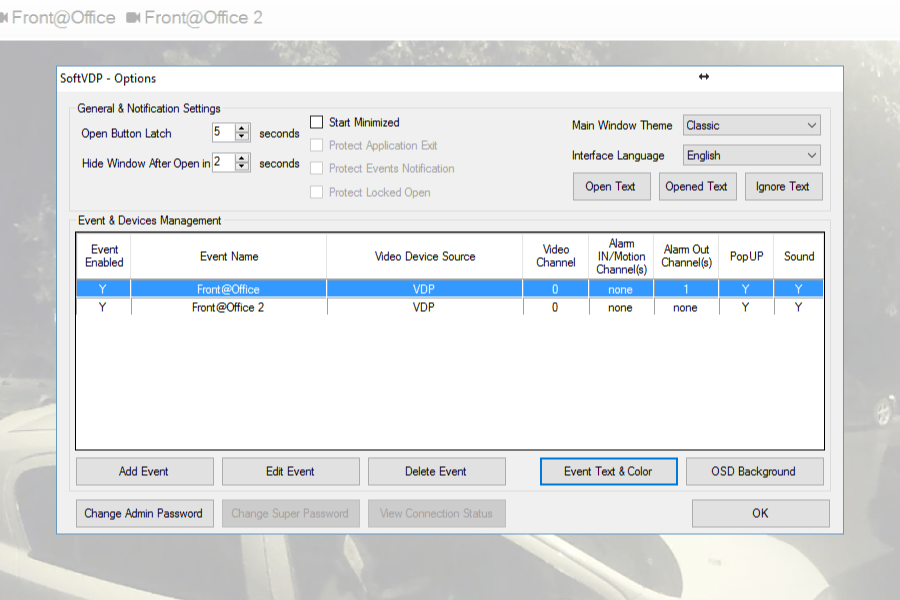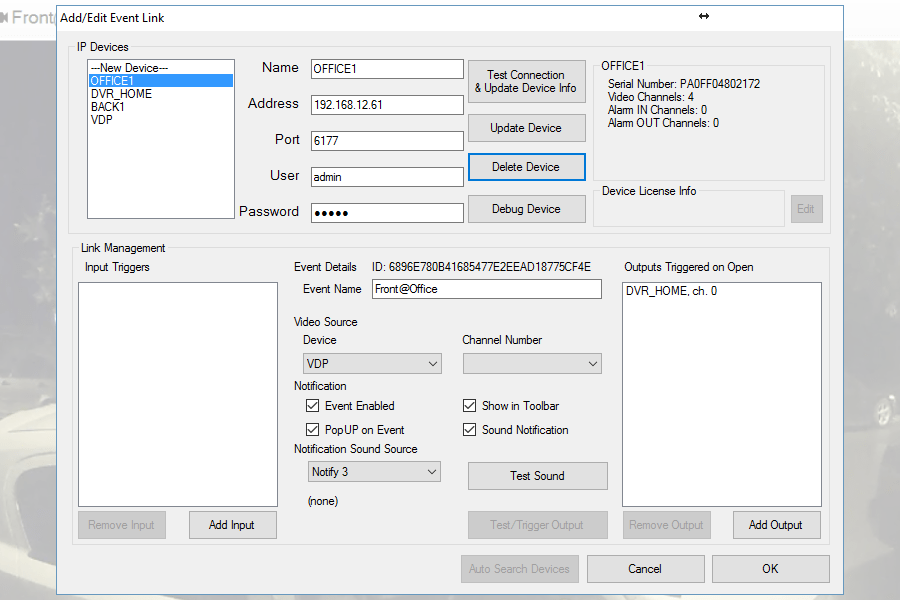 Want to learn more about our solution? Drop us a line!